After submitting a sponsorship offer Organizers will review and have 7 days to accept/deny each offer
Sponsorship offers are sent to each Organizer after you complete your purchase. Organizers will have 7 days to review and choose to Accept or Reject each Sponsorship Offer. *Once an offer is submitted you are bound to the Cancellation Policy in our Sponsor Terms of Service.
Once all of your Offers in a purchase are accepted or rejected you will receive an invoice that can be paid via ACH or Credit Card
Once an offer is accepted, we will share the preliminary requirements (shipping information, insurance, permits, etc).
What is a Sponsorship Offer?
Sponsorship offers are sent to each Organizer and include what your activation is that you will be doing at the event, what they are agreeing to, and what the brand will provide.


Organizer Offer Example View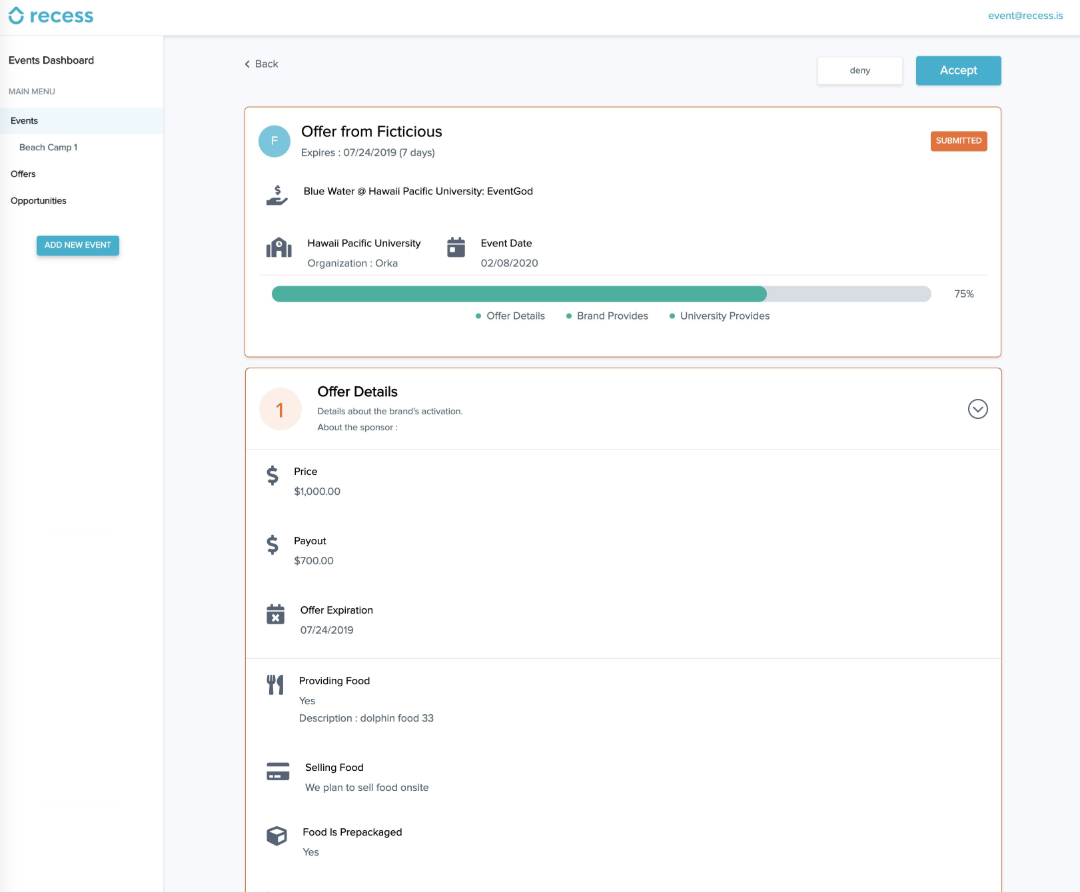 How Can You View Sponsorship Offers: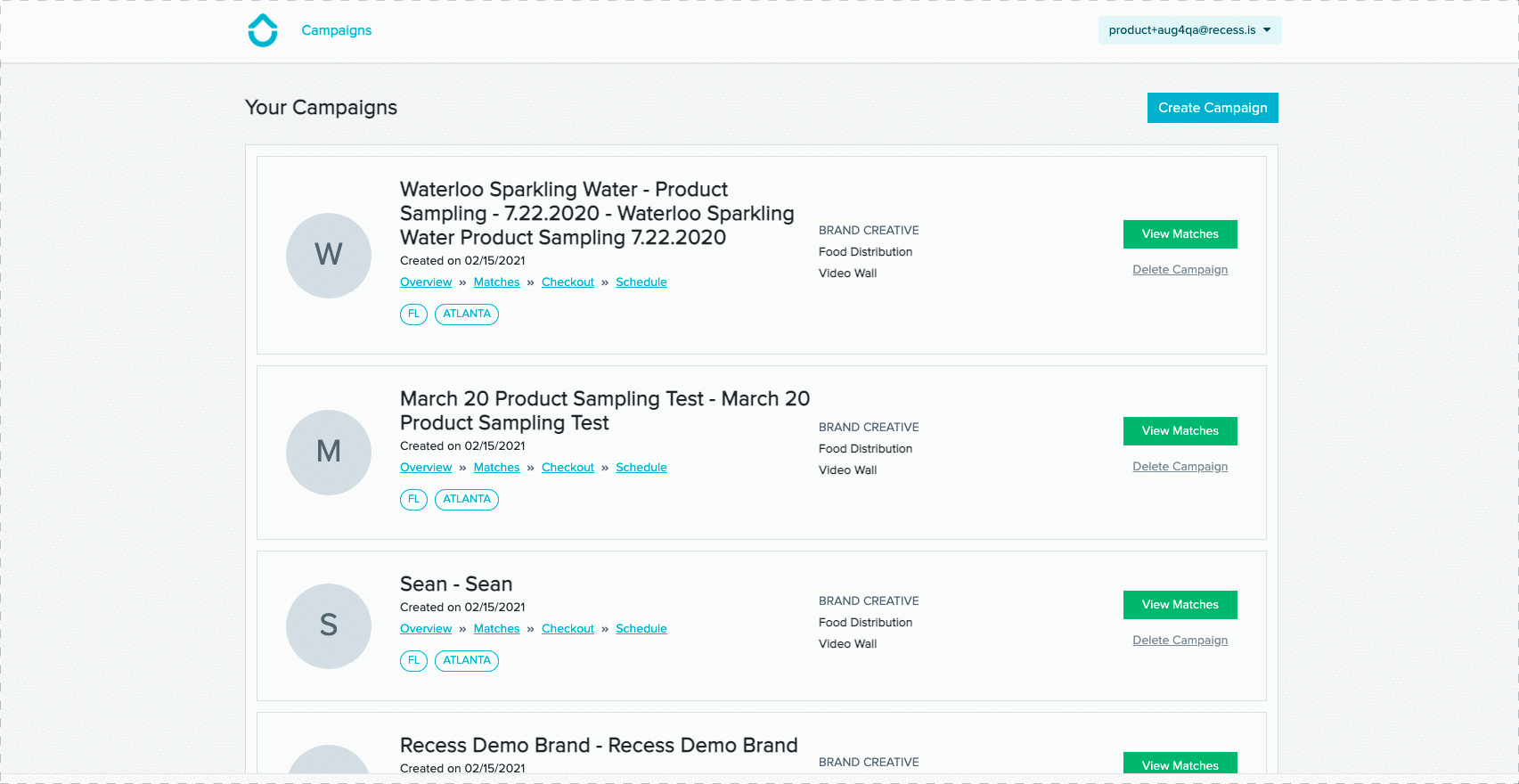 You can view the status of your sponsorship offers by selecting the correct Campaign from your Campaigns Dashboard, and the clicking the Schedule.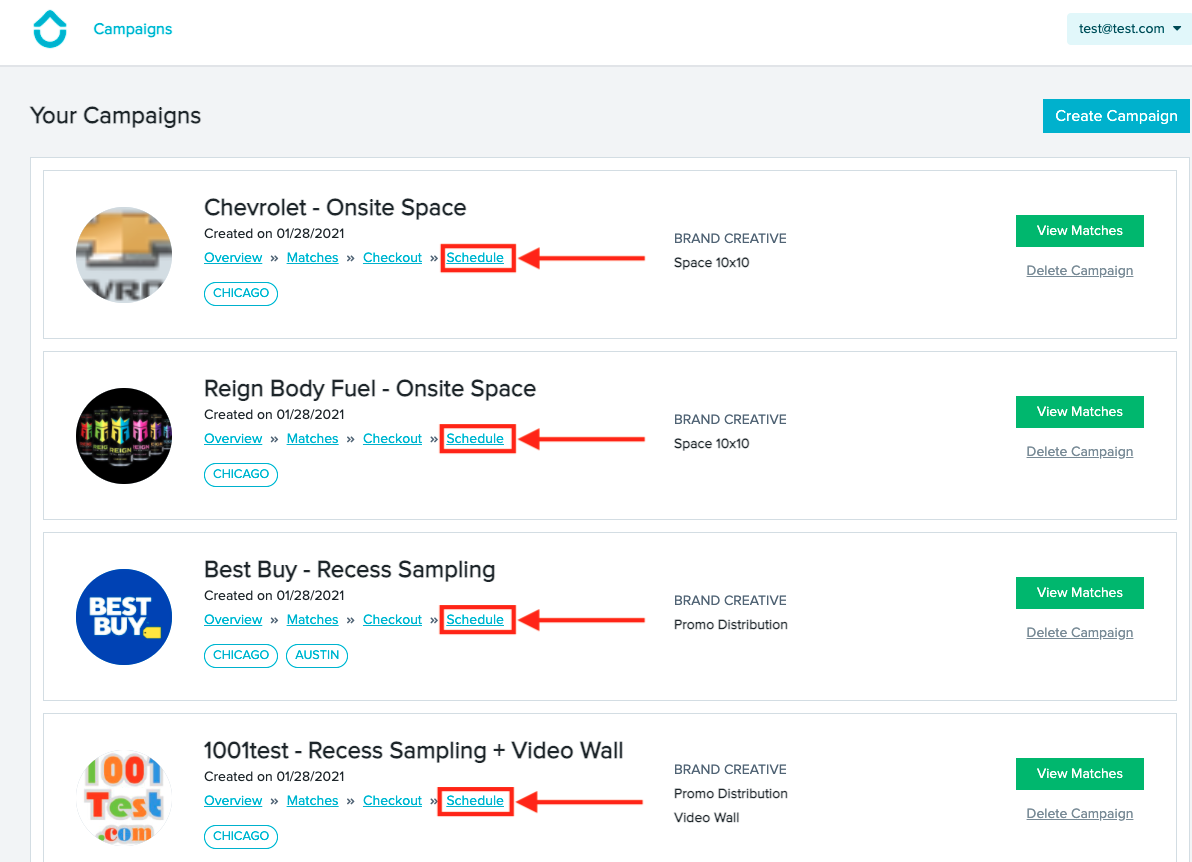 You can filter between the different tabs on the schedule to see a list of your Offers by Status. To view an offer click the offer to bring up the Offer Details

When viewing the Offer details click the arrows on each section to expand and see the full details.