After submitting a sponsorship offer organizers will review and have 14 days to accept/deny each offer
Sponsorship offers are sent to each Organizer after you complete your purchase and submit the Activation Information Form.
Organizers will review each Sponsorship Offer and accept/reject by the 14 day expiration date. Sponsorship offers include what your activation is that you will be doing on-site (see example below)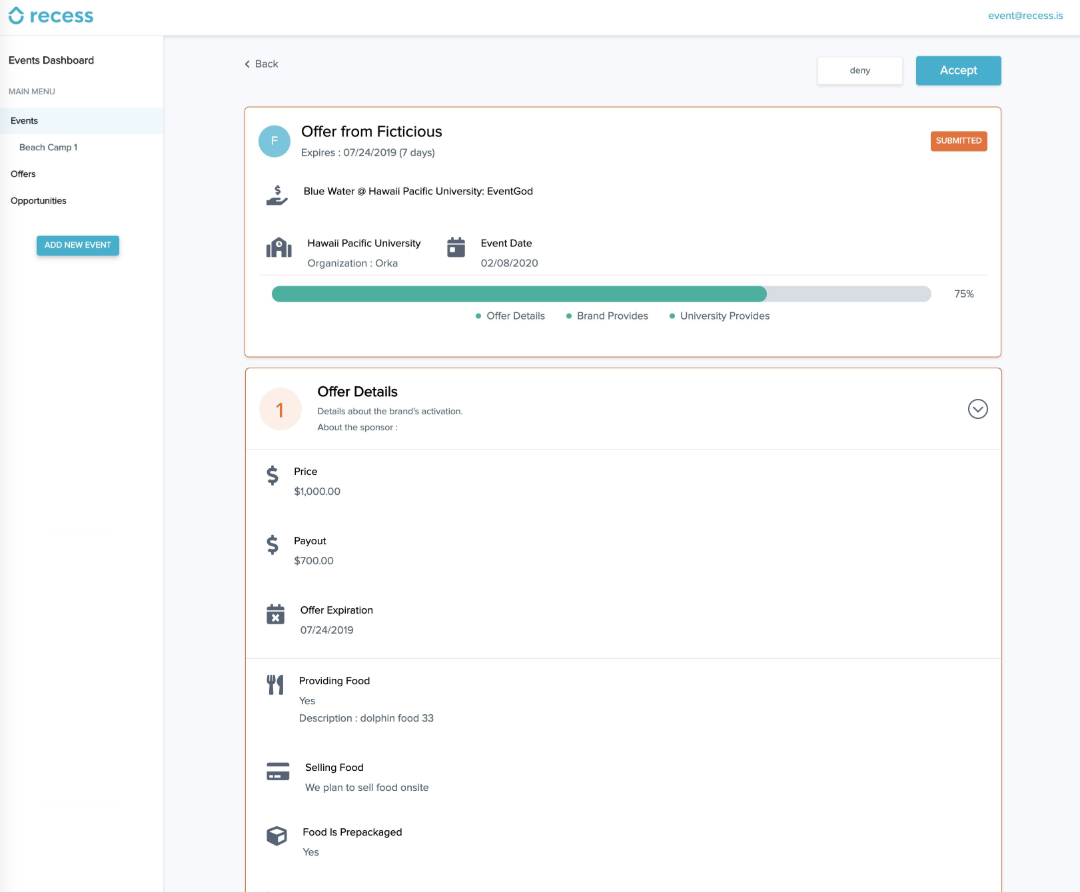 You will receive an email notification as each offer is accepted or rejected.
You can view the status of your sponsorship offers by logging in and visiting the schedule tab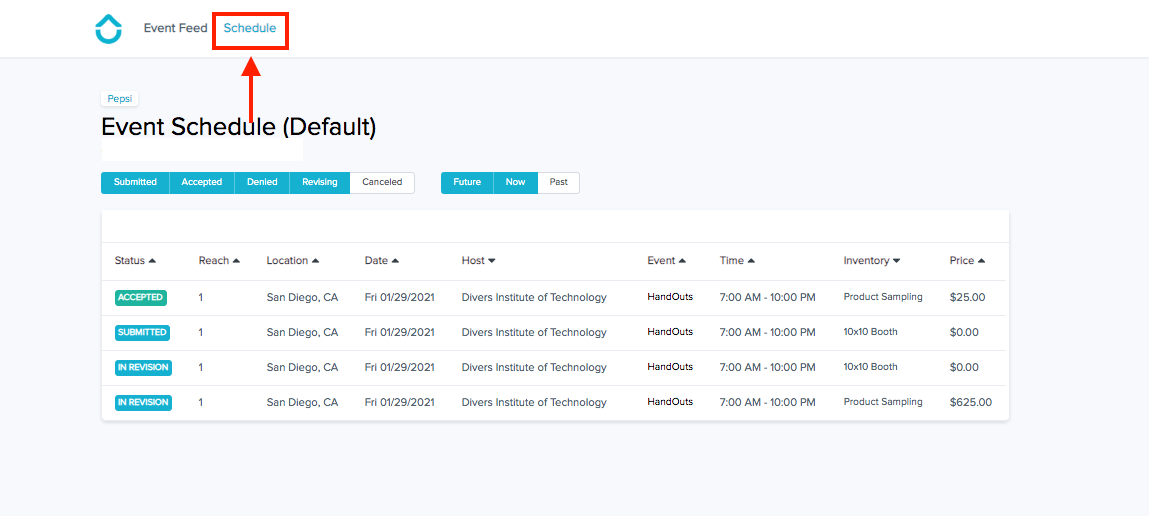 Once an offer is accepted you will receive an invoice that can be paid via ACH or Credit Card
Once an offer is accepted, we will share the preliminary requirements (insurance, permits, etc) for each event and followup with a final logistics advance document 7-10 days prior to the event