Login to the RECESS platform at http://app.recess.is.
There are two ways to edit your event.

If you are on the Events List page, click the three dot icon on the event that you'd like to edit, then click 'edit'
If you are on the Event Details page click the 'edit' button next to the section you want to edit.
Events List Page View: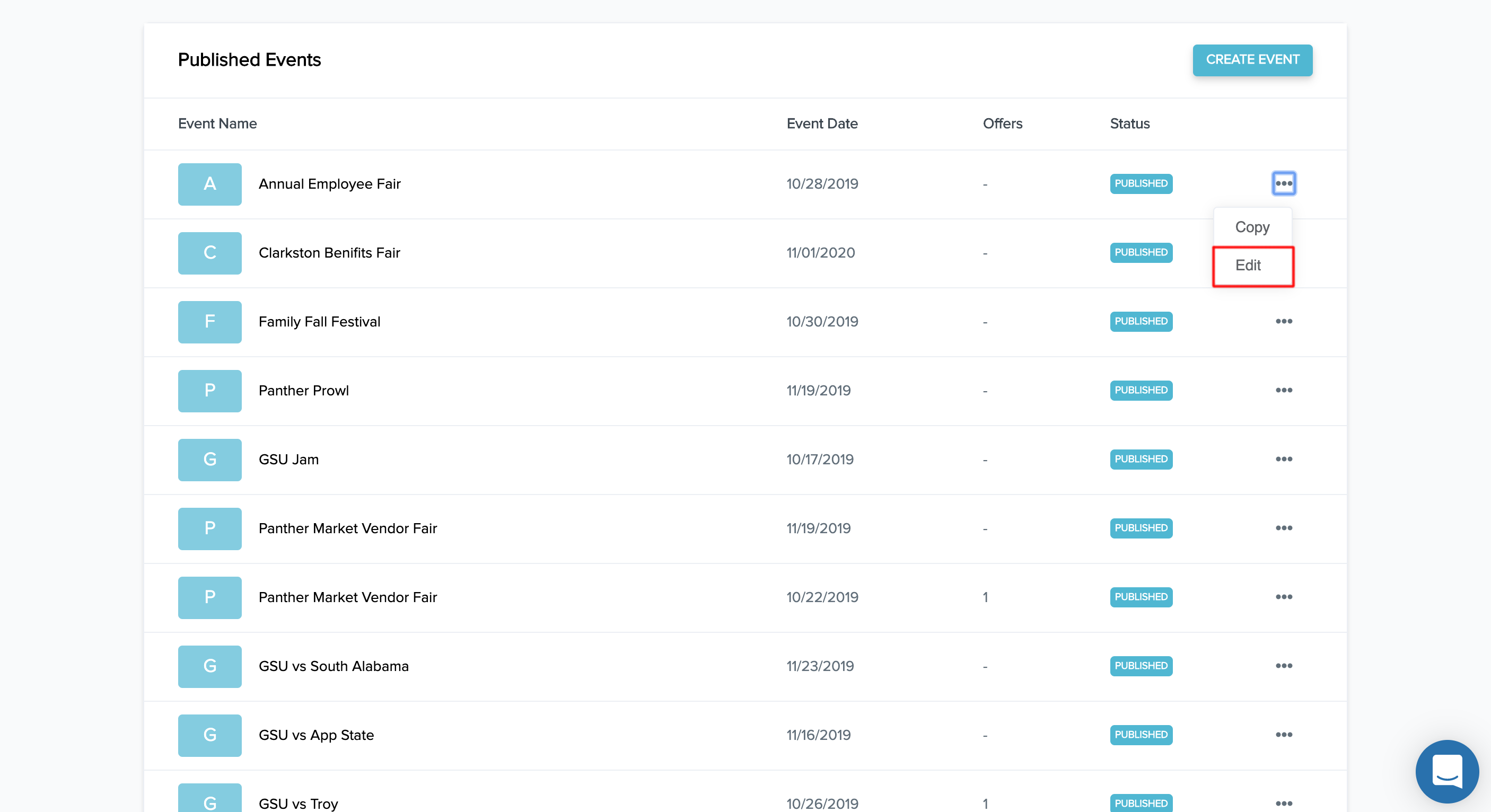 Event Details Page View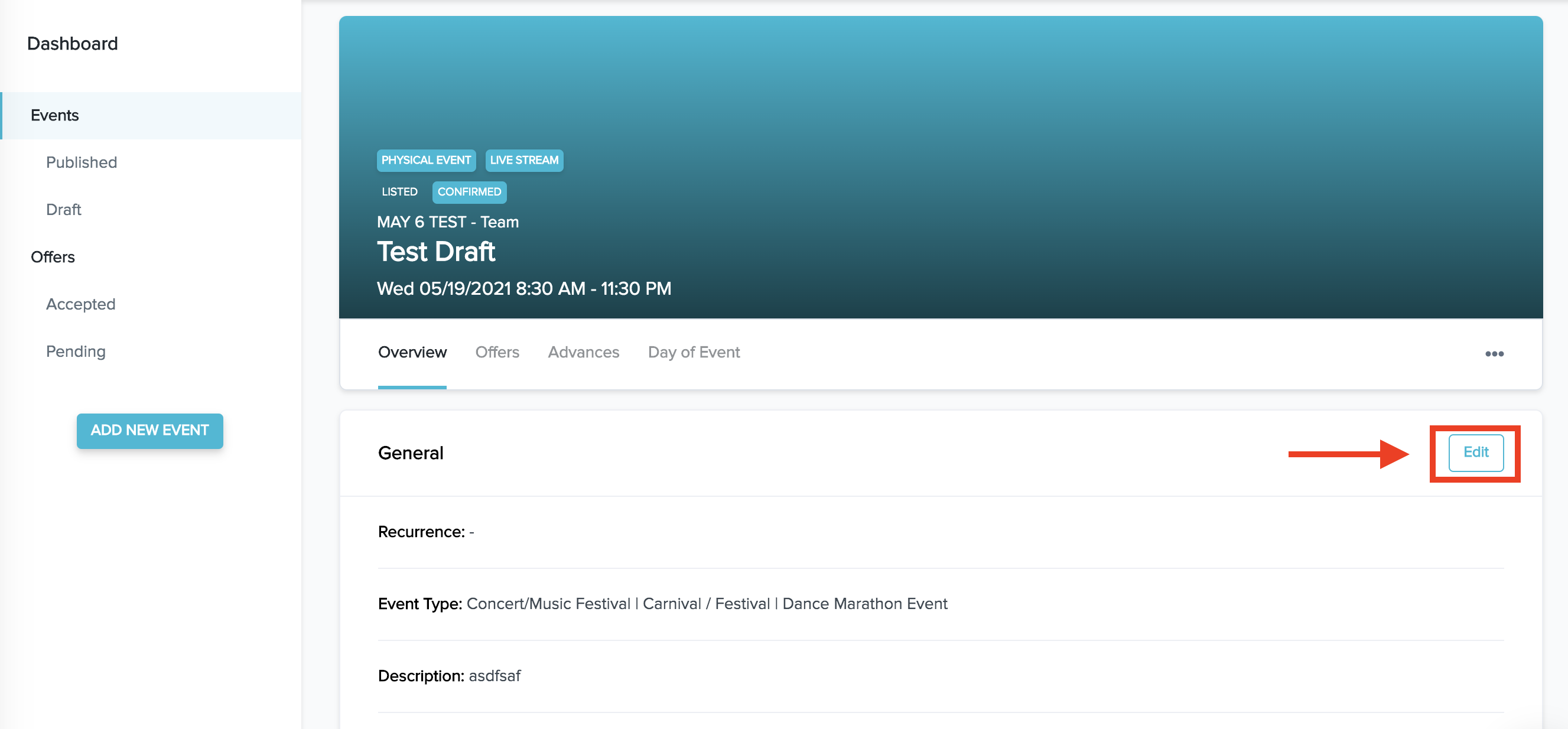 3. Update the information that needs to be changed. You can click the items in the Publish Checklist to navigate to that question in the event form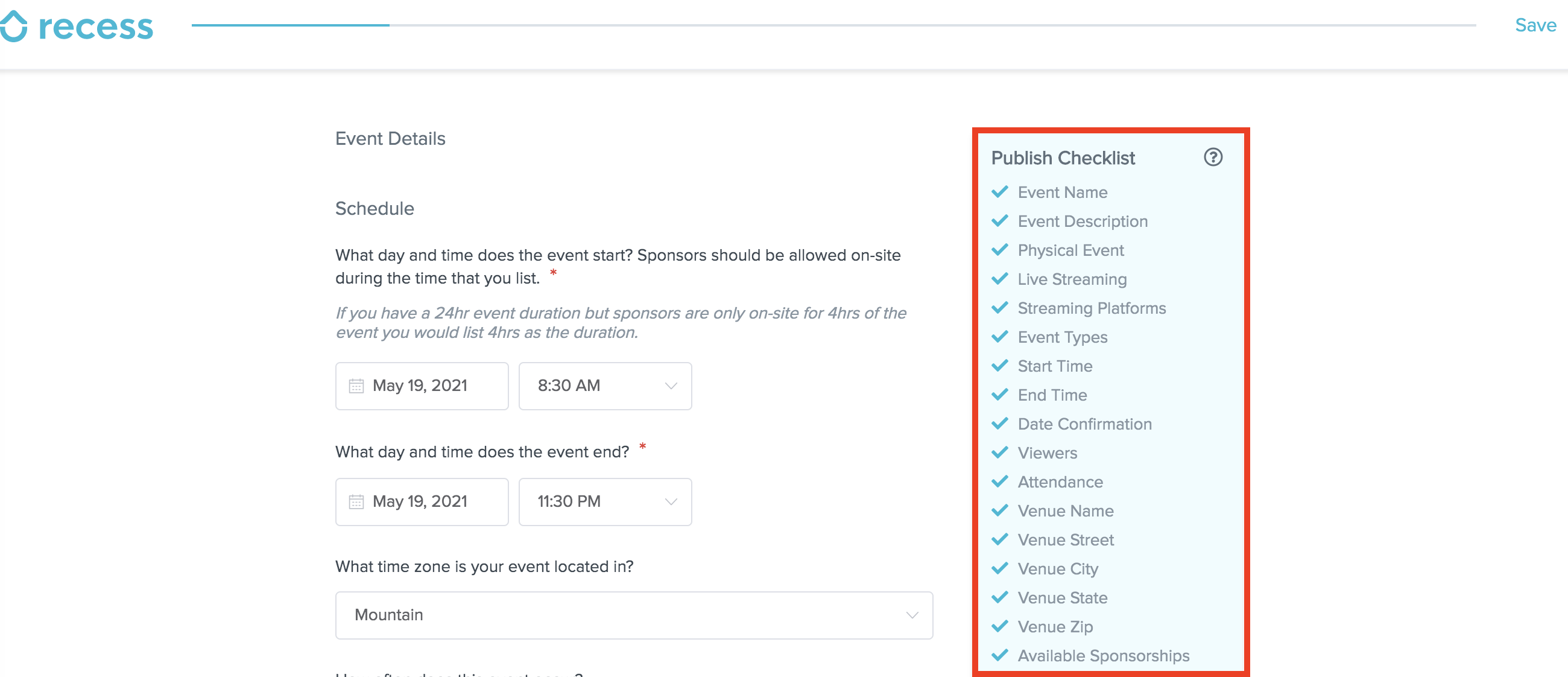 4. To update your information, make sure to click Save in the top right corner of the screen and return to your Event Details page.