If you have an existing event, you can duplicate it and update the important information for the next event. This is great for events that repeat each year, semester, month, or even weekly. Make sure to edit the draft with key information including date, start time, end time and pricing to be accurate for brand sponsors.
On the event dashboard, find the event that you want to duplicate.
When you click the three dots icon you will see two options appear. Select 'copy' and your event will be duplicated.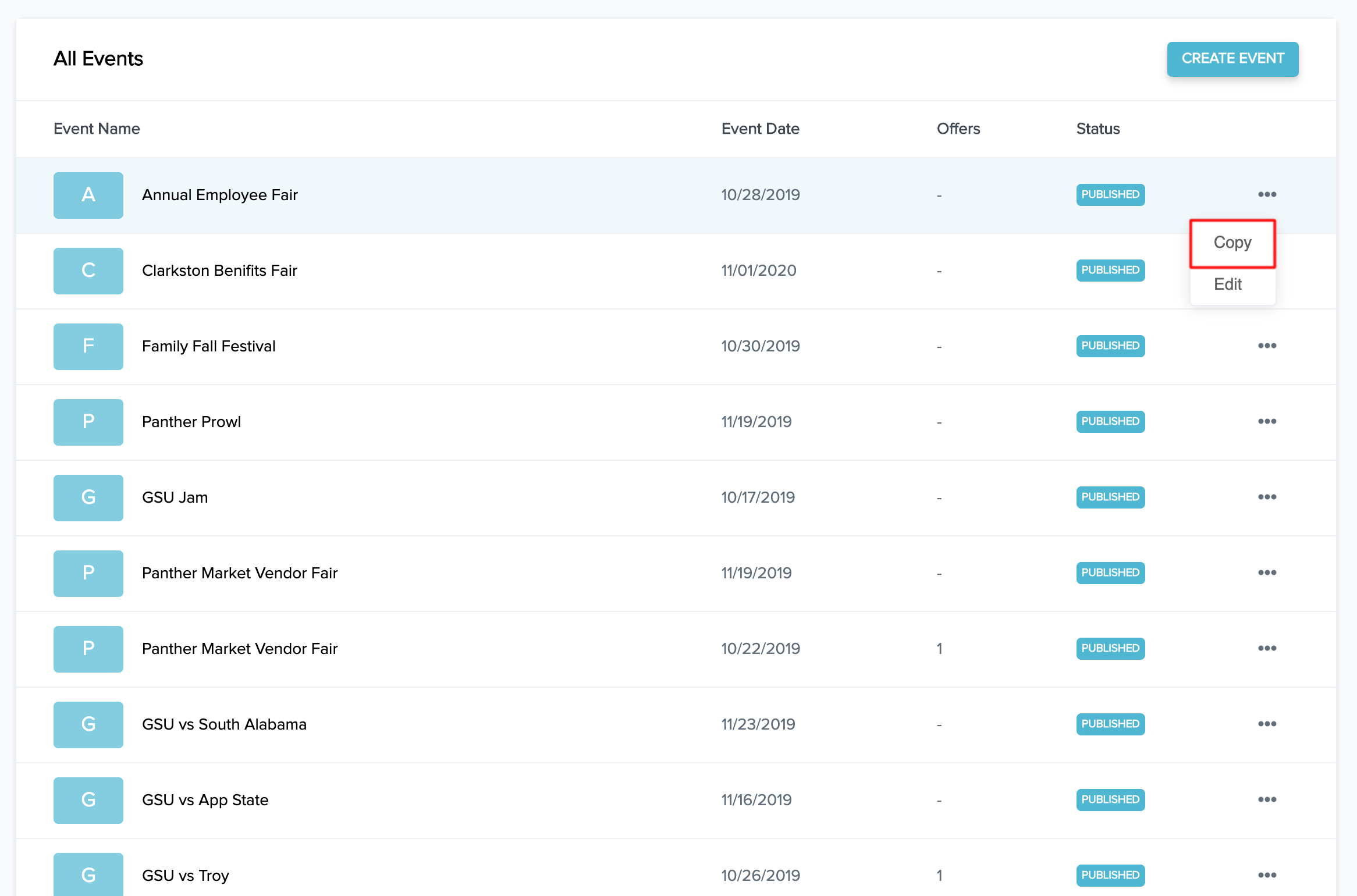 It will then prompt you to rename the duplicated event.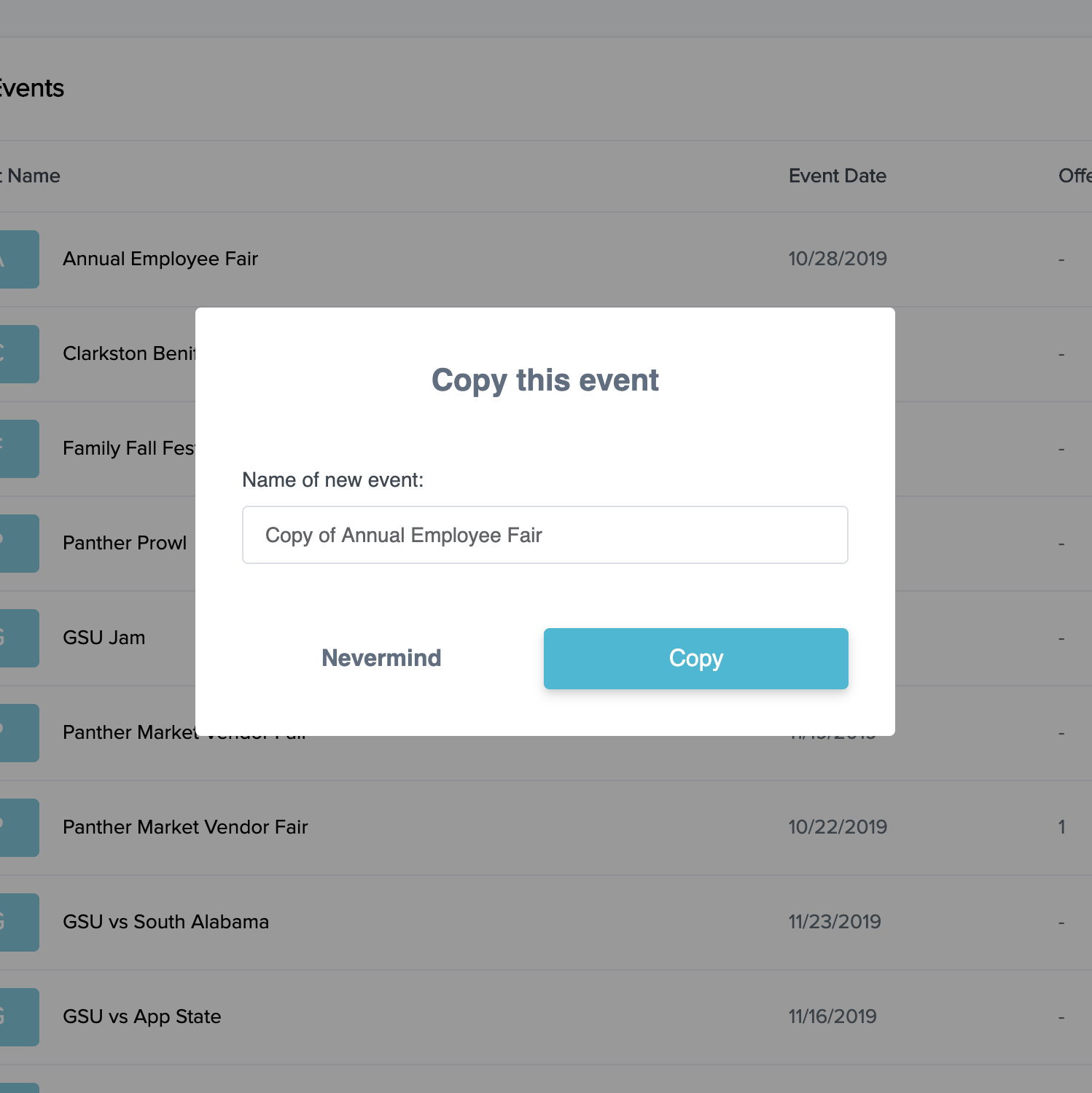 To Edit the duplicated event, click the edit button on the new event. Edit the important information such as event name, date, start time, end time, estimated attendance, pricing, and requirements.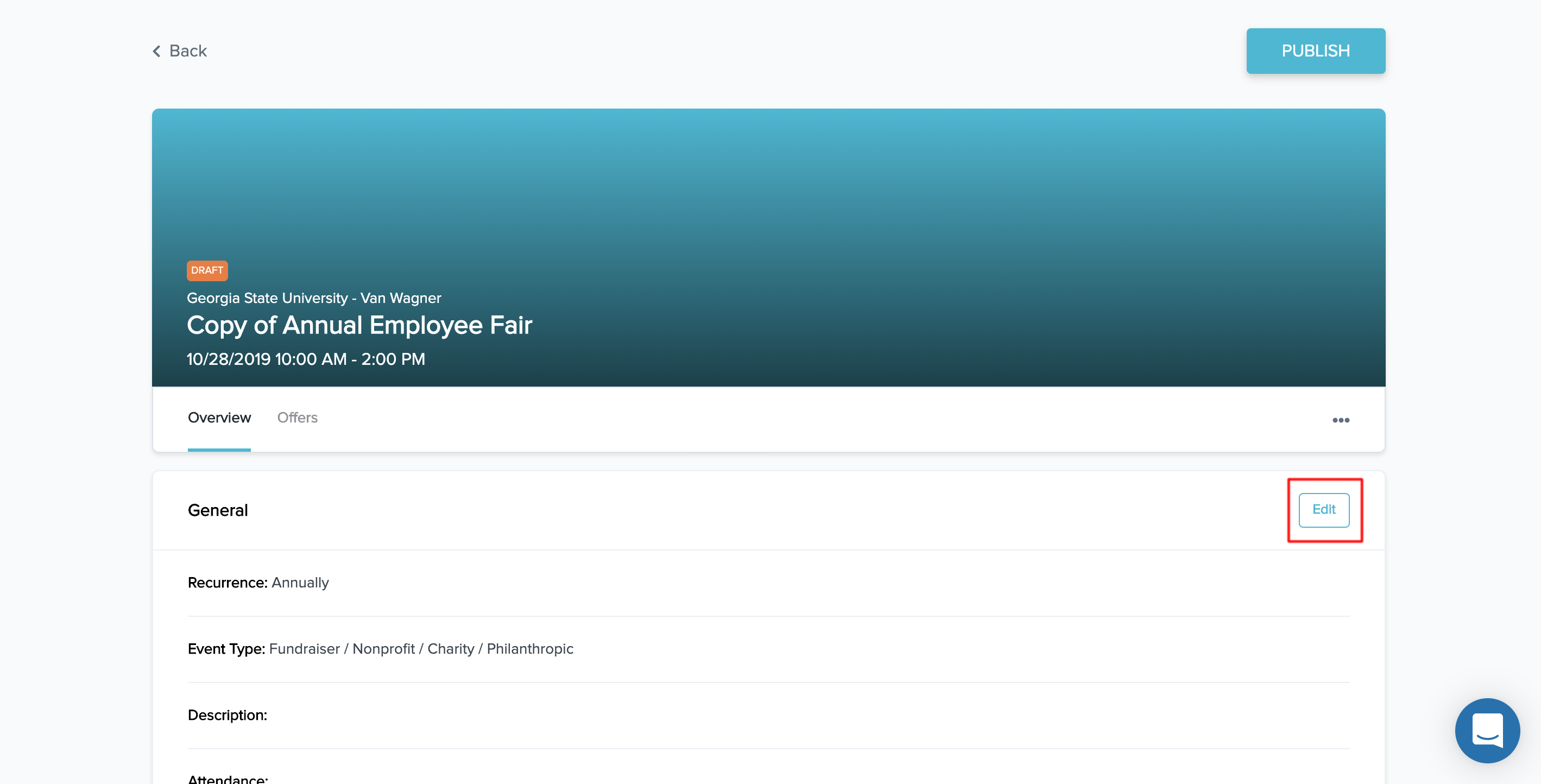 After updating the information make sure to publish the event.